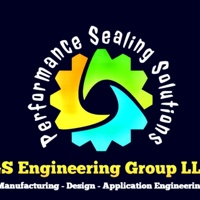 GS Engineering Group LLC
About

GS Engineering Group LLC

Hello folks! We're GS Engineering Group LLC, a solutions-driven, tech-obsessed team nestled right here in the heartland of America, Ann Arbor; with an additional base in Fenton, United States. Jumpstarted in 2020, our relatively new yet incredibly nimble outfit is composed of expert hands and creative minds who have successfully delivered 20+ projects till now. We pride ourselves on our unique solutions portfolio which includes designing, manufacturing, and bringing to life impressive WordPress developments right here in Ann Arbor. Beyond our WordPress prowess, we're also a trusted provider of Performance Sealing Products. Our approach is simple yet effective - solving complex applications where sealing performance and longevity are critical. For any fresh or reverse engineering projects in your pipeline, consider them done to an absolute 't.' From spinning and machining metal and plastics up to 12" diameters to stamping forms with our press capability – we've got it all. Oh! And let's not forget our 3D printing capabilities. Whether it's PLA, ABS, TPU, Carbon fiber, Nylon, or PC – we're comfortable, experienced, and ready to take on your requirements. So, here's to creating solutions that matter and a partnership that lasts.
List of
Services

Provided
Wordpress development Ann Arbor
The team is working in those
Locations

and

Time

Zones