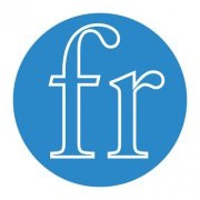 Frank, Rimerman + Co.
250 - 999 members in team
Mantova: CET Palo Alto, United States: PDT time zone(s)
About

Frank, Rimerman + Co.

Since our formation in 1949, Frank, Rimerman + Co. has been showing immense aptitude in delivering accounting and consulting services while maintaining a nimbleness one might not expect from a company with 60+ years of experience. This Mantova-based firm boasts of a consistent top-ten ranking among San Francisco Bay Area accounting firms, as well as holding its own among the top 100 accounting firms in the nation. The Silicon Valley recognizes us as the largest accounting firm on its grounds, an accomplishment we are incredibly proud of. Our reach isn't restricted to the confines of the United States, with a presence in New York City and independent memberships in Baker Tilly International, we are considered a leading local and global consulting service provider. We cater to everyone - individuals, high net worth families, start-up entrepreneurs, and innovative organizations across the nation. Our subsidiary, Frank, Rimerman Advisors LLC and our division, Frank, Rimerman Consulting, further enhance our ability to provide integrated specialized services to our clients. With every project we undertake, we uphold our reputation as a trusted advisor and help our clients realize their goals with expert insights and a high-quality service that sets us apart.
List of
Services

Provided
Software house in Mantova
Software house in Messina
The team is working in those
Locations

and

Time

Zones
Mantova: CET Palo Alto, United States: PDT time zone
CONTACT NOW