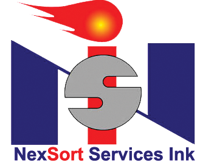 Nexsort Services Ink, LLC
About

Nexsort Services Ink, LLC

Since 2000, Nexsort Services Ink, LLC, headquartered in Arlington Heights, owns the reputation of being one of the best Email Marketing Agencies across the U.S., thanks to its people-centric, quality-oriented work ethos. Drawing on a mammoth 20 years' experience and the successful completion of over 30 projects, we pride ourselves in blending cost-effectiveness with unparalleled customer service. Our USPS licensed and contracted status empowers us to offer a vast range of services unboxing from design to preparation, classification, and processing of everyday mail needs. It's more than just an IT company to us - Nexsort is a single, comprehensive solution to bridge the gap between your business and your audience, helping you cut through the noise and resonate.
List of
Services

Provided
The team is working in those
Locations

and

Time

Zones