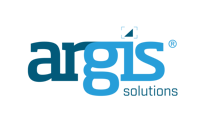 Argis Solutions, Inc.
Denver - MST Centennial - MST time zone(s)
About

Argis Solutions, Inc.

Established in 2016, Argis Solutions, Inc. is a trusted name in the IT landscape renowned for its comprehensive Geographic Information Systems (GIS) consultancy. Headquartered in Denver, Centennial in the United States, we have successfully undertook 10+ projects, showcasing our proficiencies in Esri platform, Unity Development, 3D, AR, VR, Motion, Sensor Integration, and Cloud Frameworks among others. Our first innovation was approved by the US Patent & Trademark Office in 2018-a testament to our commitment to pioneering solutions. As a proud Silver Partner with Esri, an award-winning geographic information systems platform, we come with over two decades of experience in delivering high-quality solutions in geospatial data management. Our work culture is deeply rooted in ethics and best practices, which has led to a high retention rate of companies we have served, now standing over 70. We are a privately-owned C corporation that carries a legacy of innovative, ethical, and customer-centered services, working each day to reimagine the limits of ArgisIdeas.
List of
Services

Provided
App Development in Denver
Software development in Denver
The team is working in those
Locations

and

Time

Zones